Outdoor Pictures 2006
• By
Jason Hansen
• Outdoor Photography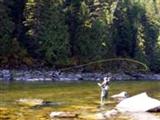 The 2006 year was good to me with regards to my outdoor adventures. I was able to partake in several backpacking adventures to mountain lakes during the summer months, while visiting the local rivers and ponds frequently year-round. Overall, I spent more days in Mother Nature and on the water than any other year to date. The following are some of my better outdoor photographs from 2006.
The Boise River in its fall colors.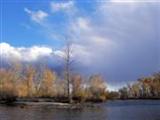 Blue-Winged Olive mayflies at rest by the streamside.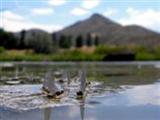 An angler trying to decipher the ways of the high-elevation trout.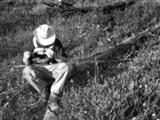 An underwater view of a resting, released cutthroat trout.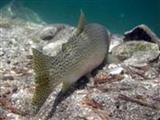 Night closing in on the end of a backpacking trip.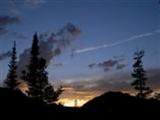 Beautifully-spotted brown trout, fooled.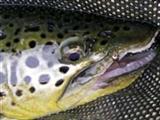 Kokanee making their spawning run.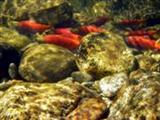 The Boise River in its fall colors, take two.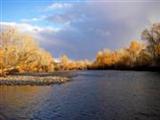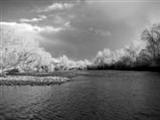 A meadow creek amidst mountains.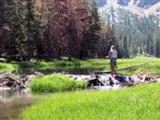 Urban pond at sunset.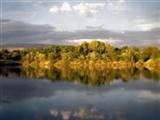 Comments
How do you feel about me using one of your photos for a painting reference? If the painting turns out well I may do prints and would love to send you one. Let me know what you think of this idea.
Julia
Idaho looks beautiful. I've been wanting to move there for a while from california. Less taxe, crime, etc too.
Closed for comments.